Nimbus
Shenandoah Valley, West Virginia
Nimbus
Shenandoah Valley, West Virginia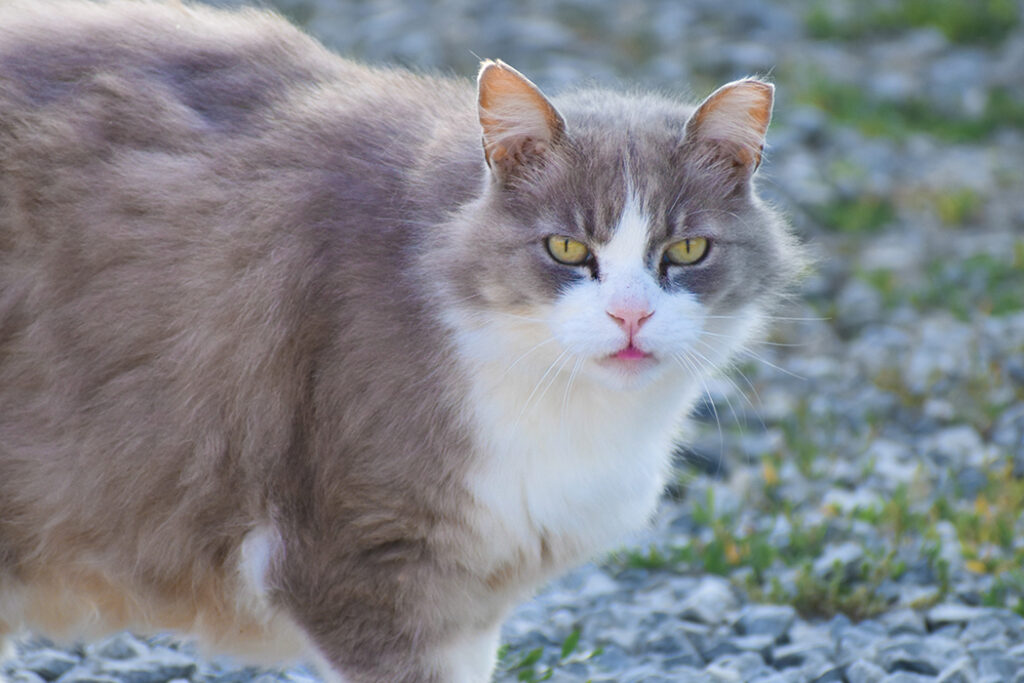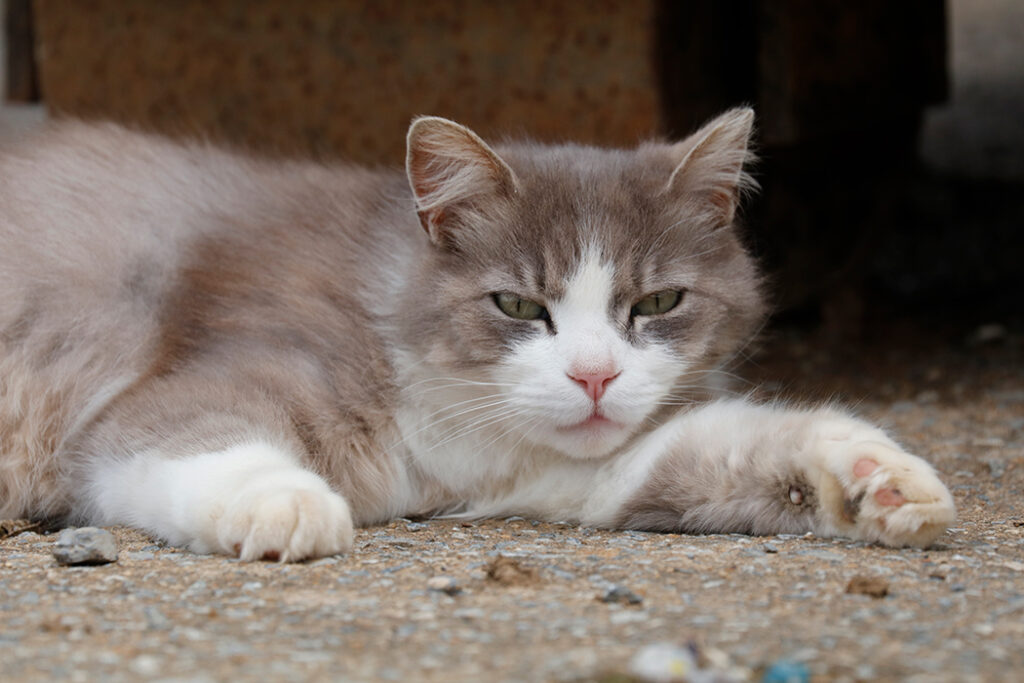 Nimbus, A West Virginian Community Cat
In the sprawling green, tree-dense landscape of the Shenandoah Valley, near the banks of the Potomac River, lives Nimbus.
Nimbus is a community cat, or unowned cat who lives outdoors, who spends his lazy pastoral days around his favorite barn. At eight years old, he doesn't have a care in the world beyond hanging out with his feline friends, patrolling his territory, rolling in the grass, and singing his own original songs (his go-to classic is the purr-meow!).
Named after the grey clouds that match his luxurious, slate-colored fur, Nimbus is popular in his community for his bold, "my way or the highway" personality. He's the patriarch of his community cat family and the ringleader among his best buddies, Aladdin and King Arthur.
Independent, outdoorsy, fearless, friendly, and feisty—Nimbus is a true West Virginian!
Nimbus was neutered, vaccinated, and eartipped through a Trap-Neuter-Return (TNR) program and has dedicated caregivers and a community who loves him. But Alley Cat Allies has worked in West Virginia for years, and we know well that not every community cat is as lucky as he is. The state is in great need of humane education, low or no-cost veterinary services for cats, and protections for all cats in law and policy.
Alley Cat Allies is working to make that lifesaving change, and we need passionate advocates to join us in that mission. That is what Global Cat Day is all about!
Nimbus is an ambassador who represents the life every community cat should live, without fear of cruelty or being killed in an animal shelter. On Global Cat Day—October 16—and every day, let's work so every cat can be like Nimbus!